Return to
Story Listings
Success Stories: Dexter & Snoopy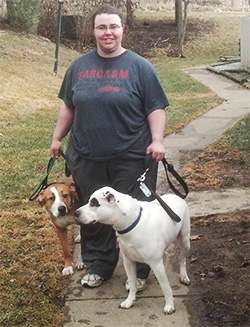 I had problems with my dogs before Mike came to my house. I had difficulties walking them and the problem of the dogs jumping on people when they came over was a big problem.
Just after a few hours of Mike working with the dogs and teaching me how to control them so that I can safely walk BOTH of my dogs at the same time by myself. Also now when people come over, they do not have to worry about being knocked over by the dogs.
I would recommend Mike to anybody who is looking for dog training for their pets!
-Jillian C
Watch Jillian walking the dogs on the video on our Facebook Page.